Date
Nov 24 - 30 2023
Expired!
COMMON GROUND
The sweeping and uplifting story of the pioneers of the "Regenerative Movement" who are creating a new system that produces tremendous quantities of nutritionally dense food while balancing the climate, healing our bodies, and bringing our entire ecosystem back to life.
Join us for a movie talk following the 1:30 p.m. screening of COMMON GROUND on Sunday, November 26, led by Charles Francis (UNL Professor Emeritus of Agronomy and Horticulture) and featuring additional panelists from the farm and agricultural community. Presented by Friends of The Ross.
Common Ground is the highly anticipated sequel to the juggernaut success documentary, Kiss the Ground, which touched over 1 billion people globally and inspired the United States Department of Agriculture (USDA) to put $20 billion toward soil health. By fusing journalistic expose' with deeply personal stories from those on the front lines of the food movement, Common Ground unveils a dark web of money, power, and politics behind our broken food system. The film reveals how unjust practices forged our current farm system in which farmers of all colors are literally dying to feed us. The film profiles a hopeful and uplifting movement of white, black, and indigenous farmers who are using alternative "regenerative" models of agriculture that could balance the climate, save our health, and stabilize America's economy – before it's too late.
Josh Tickell, Rebecca Tickell
Laura Dern, Rosario Dawson, Jason Momoa, Woody Harrelson, Ian Somerhalder, Donald Glover
HEARING AND VISUAL ASSISTANCE
Many of the films shown at The Ross are not rated due to the prohibitive cost of acquiring a rating from the Motion Picture Association of America. Consequently, as many of these films contain graphic content, viewer discretion is advised.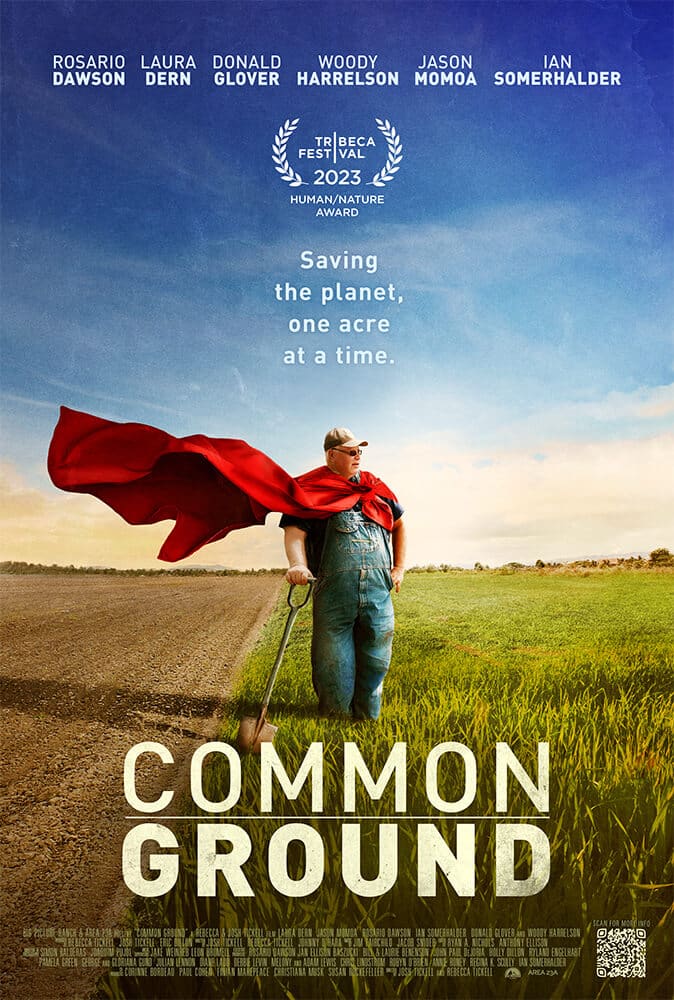 12:20, 2:35, 4:50, 7:05, 9:20 p.m.
"Common Ground is vital, necessary documentation that there is a better way – a smarter way."
"Aims to spark a cultural and political movement."
EVENING PRICES
$12.00 | Adults
$9.50 | Students
$8.75 | Children
$8.50 | Military
$8.75 | Seniors
$6.50 | Members
$5.00 | UNL Students
MATINEE PRICES
$10.00 | Adults
$9.00 | Students
$8.25 | Children
$8.00 | Military
$8.25 | Seniors
$6.00 | Members
$5.00 | UNL Students
Matinee priced tickets for all screenings TUESDAY and WEDNESDAY nights
Showtimes change on a regular basis and will not always be the same each day. Visit the individual film pages for a list of showtimes.
Children are 12 and under. Seniors are 60 and older
Students and Military must show a valid ID to receive discount
We accept cash, check, NCard, Visa, and Mastercard
The Ross Box Office opens 30 minutes before the first screening of the day
Assistive listening headsets and closed caption devices available for select titles. Check the individual film pages or inquire at the box office for details.