Date
Apr 11 2023
Expired!
LITTLE RICHARD: I AM EVERYTHING
A-WOP-BOP-A-LOO-BOP! The untold story of the larger-than-life legend who changed music. Join us for a special one-night-only theatrical screening of LittleRichard: I Am Everything on Tuesday, April 11.
Produced by Bungalow Media + Entertainment for CNN Films and HBO Max, in association with Rolling Stone Films, director Lisa Cortés' Sundance opening night documentary LITTLE RICHARD: I AM EVERYTHING tells the story of the Black queer origins of rock n' roll, exploding the whitewashed canon of American pop music to reveal the innovator – the originator – Richard Penniman. Through a wealth of archive and performance that brings us into Richard's complicated inner world, the film unspools the icon's life story with all its switchbacks and contradictions. In interviews with family, musicians, and Black and queer scholars, the film reveals how Richard created an art form for ultimate self-expression, yet what he gave to the world he was never able to give to himself. Throughout his life, Richard careened like a shiny cracked pinball between God, sex and rock n' roll. The world tried to put him in a box, but Richard was an omni being who contained multitudes – he was unabashedly everything.
TUESDAY, APRIL 11 – 7:15 P.M.
Assisted Listening Devices Available
Tickets for the screening are at Regular Ross Prices
The Tuesday/Wednesday all-day-matinee prices will not apply to this screening
Many of the films shown at The Ross are not rated due to the prohibitive cost of acquiring a rating from the Motion Picture Association of America. Consequently, as many of these films contain graphic content, viewer discretion is advised.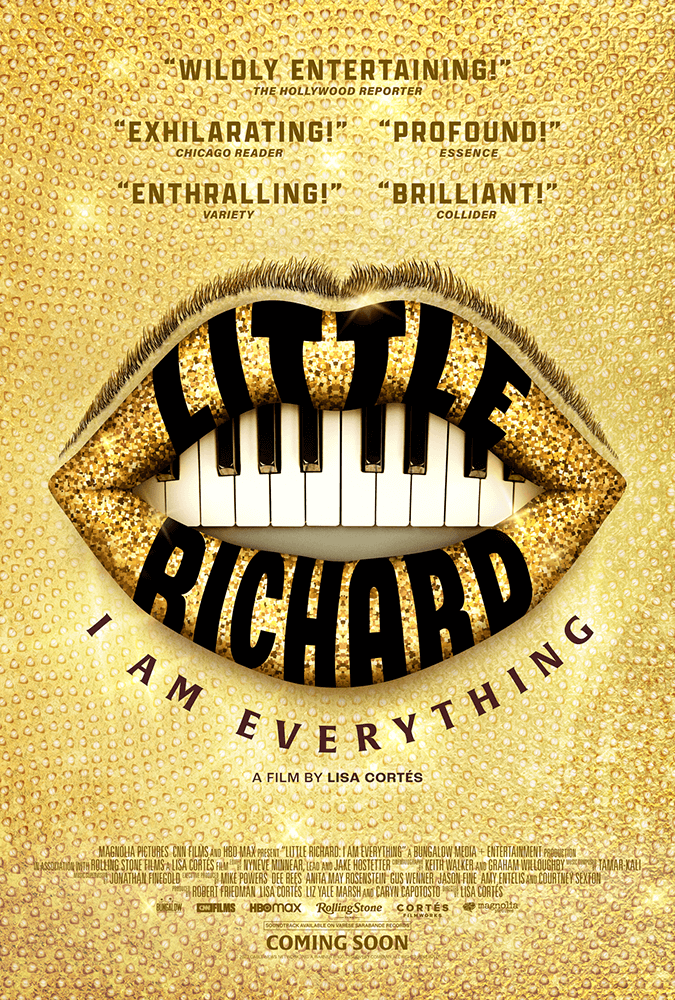 "Though he'll never truly receive the credit or respect he was owed, Little Richard: I Am Everything marks a step in the right direction." 
"This is one of those instances where a film thoughtfully reexamines previously established truths about a musician's legacy so fervently that it completely upends you."
EVENING PRICES
$12.00 | Adults
$9.50 | Students
$8.75 | Children
$8.50 | Military
$8.75 | Seniors
$6.50 | Members
$5.00 | UNL Students
MATINEE PRICES
$10.00 | Adults
$9.00 | Students
$8.25 | Children
$8.00 | Military
$8.25 | Seniors
$6.00 | Members
$5.00 | UNL Students
Matinee priced tickets for all screenings TUESDAY and WEDNESDAY nights
Showtimes change on a regular basis and will not always be the same each day. Visit the individual film pages for a list of showtimes.
Children are 12 and under. Seniors are 60 and older
Students and Military must show a valid ID to receive discount
We accept cash, check, NCard, Visa, and Mastercard
The Ross Box Office opens 30 minutes before the first screening of the day
Assistive listening headsets and closed caption devices available for select titles. Check the individual film pages or inquire at the box office for details.