Date
Sep 22 - 28 2023
Expired!
LOLA
England, 1941, sisters Thomasina and Martha have created a machine that can intercept broadcasts from the future. With World War II escalating the sisters decide to use the machine as a weapon of intelligence, with world-altering consequences.
In 1941, music-loving sisters Thomasina (Emma Appleton, Everything I Know About Love) and Martha (Stefanie Martini, Prime Suspect 1973) build a machine called LOLA which can intercept broadcasts from the future. While the sisters initially use the machine for small ventures like becoming the first fans of 1970's music, they soon realise that it may hold the key to defeating the Nazis. LOLA proves to be massively effective in shifting the tide of the war, but as Thomasina begins to become carried away with the level of power the machine holds over the future, the sisters soon discover the world-altering consequences of their actions.
Featuring original music by Neil Hannon of The Divine Comedy and shot on 16mm and 35mm film stock, LOLA is directed by Andrew Legge from a script he co-wrote with Angeli Macfarlane (Death of a President) with 16 and 35mm photography by Oona Menges. LOLA also stars Rory Fleck Byrne (This Is Going to Hurt), Aaron Monaghan (Assassin's Creed), and Hugh O'Conor (Chocolat).
Stefanie Martini, Emma Appleton, Rory Fleck Byrne, Aaron Monaghan
Bank Side Films / Dark Sky
HEARING AND VISUAL ASSISTANCE
Assisted Listening
Additional assistance options TBA
Many of the films shown at The Ross are not rated due to the prohibitive cost of acquiring a rating from the Motion Picture Association of America. Consequently, as many of these films contain graphic content, viewer discretion is advised.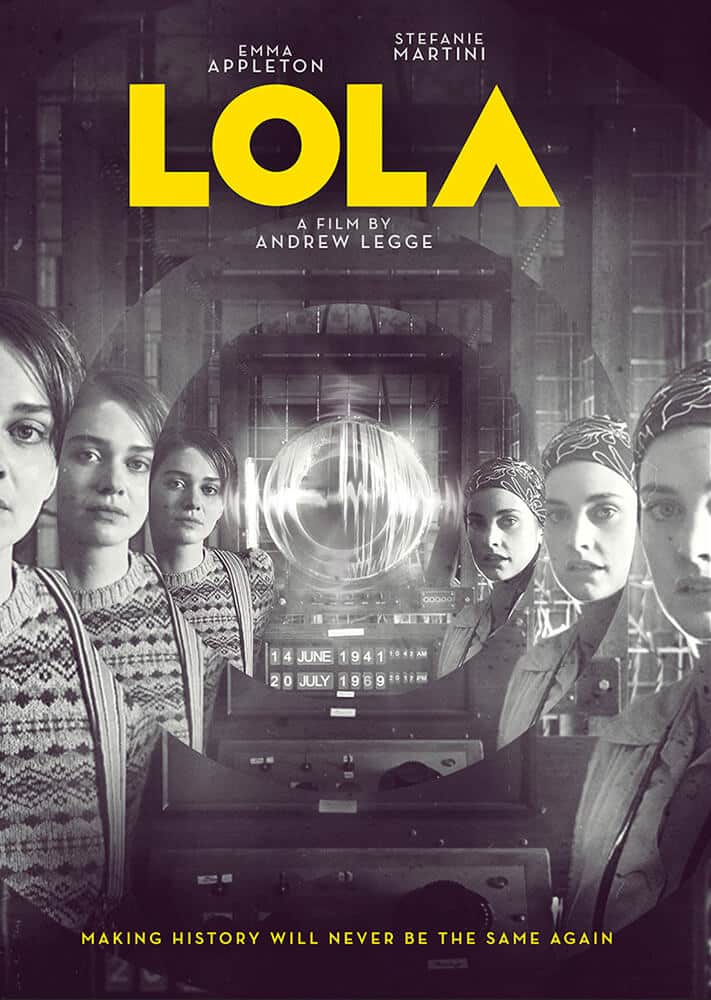 "Even with all the metaphysical mayhem, the movie remains rooted in the lives and attitudes of its characters, and in the magnetic performances of Martini and Appleton.
"Shot on film, using vintage equipment, the picture has a scrappy, tactile quality, its ghostly black-and-white images scratched and scorched."
"The most audacious film you'll see this year."
EVENING PRICES
$12.00 | Adults
$9.50 | Students
$8.75 | Children
$8.50 | Military
$8.75 | Seniors
$6.50 | Members
$5.00 | UNL Students
MATINEE PRICES
$10.00 | Adults
$9.00 | Students
$8.25 | Children
$8.00 | Military
$8.25 | Seniors
$6.00 | Members
$5.00 | UNL Students
Matinee priced tickets for all screenings TUESDAY and WEDNESDAY nights
Showtimes change on a regular basis and will not always be the same each day. Visit the individual film pages for a list of showtimes.
Children are 12 and under. Seniors are 60 and older
Students and Military must show a valid ID to receive discount
We accept cash, check, NCard, Visa, and Mastercard
The Ross Box Office opens 30 minutes before the first screening of the day
Assistive listening headsets and closed caption devices available for select titles. Check the individual film pages or inquire at the box office for details.