Date
Dec 01 - 07 2023
Expired!
MY SAILOR, MY LOVE
A widowed sailor living on the coast of Ireland unexpectedly falls in love with his new housekeeper. This new romance opens old wounds with his daughter, threatening their idyllic seaside love story.
12:20, 2:35, 4:50, 7:05, 9:20 p.m.
12:20, 2:35, 4:50, 7:05 p.m.
Howard (James Cosmo) is a widowed sailor living alone on the coast of Ireland and struggling to care for himself. His daughter, Grace (Catherine Walker), hires Annie (Bríd Brennan) to help out around the house. Though Howard initially rejects this imposition, Annie's charm and gentle care win him over, and the two fall in love. Annie's large and loving family welcomes Howard into their lives, but these new relationships only serve to illuminate the depth of pain and hurt between Howard and Grace, who is facing challenges of her own. Grace's resentment tears at Howard and Annie's otherwise idyllic seaside love story. This windswept drama deftly balances a universal family saga with a tender and timeless romance.
James Cosmo, Catherine Walker, Bríd Brennan
HEARING AND VISUAL ASSISTANCE
Assisted Listening
Additional assistance options TBA
Many of the films shown at The Ross are not rated due to the prohibitive cost of acquiring a rating from the Motion Picture Association of America. Consequently, as many of these films contain graphic content, viewer discretion is advised.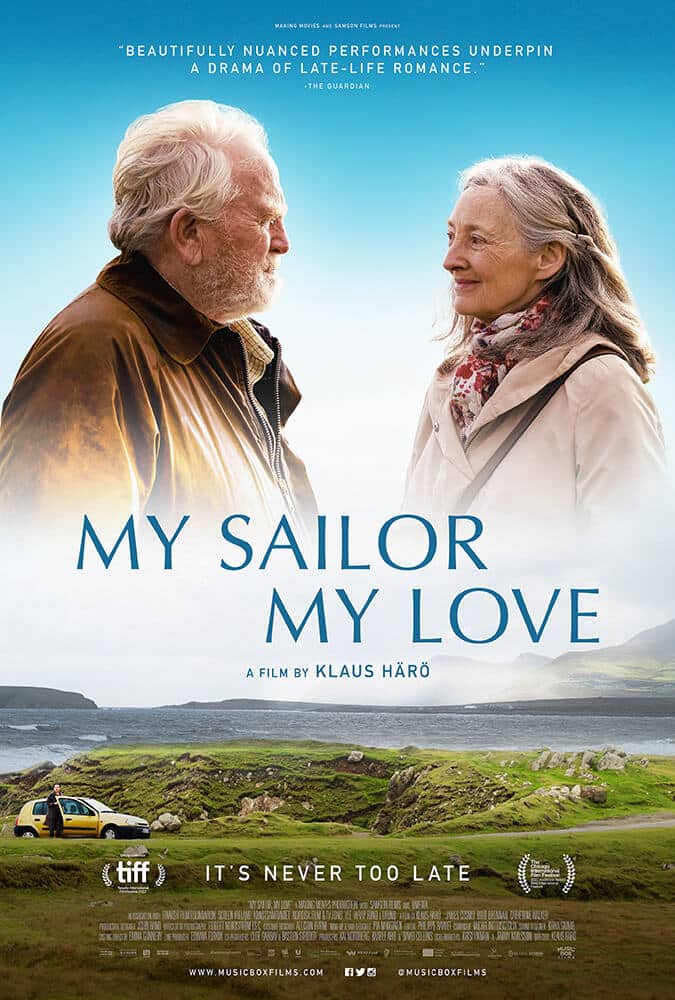 "Beautifully nuanced performances underpin an interesting drama that evolves from late-life romance into study of family trauma across generations"
"Filled with sage wisdom and vulnerable people struggling to do the best that they can even when they are at their worst. It's a lovely indie."
EVENING PRICES
$12.00 | Adults
$9.50 | Students
$8.75 | Children
$8.50 | Military
$8.75 | Seniors
$6.50 | Members
$5.00 | UNL Students
MATINEE PRICES
$10.00 | Adults
$9.00 | Students
$8.25 | Children
$8.00 | Military
$8.25 | Seniors
$6.00 | Members
$5.00 | UNL Students
Matinee priced tickets for all screenings TUESDAY and WEDNESDAY nights
Showtimes change on a regular basis and will not always be the same each day. Visit the individual film pages for a list of showtimes.
Children are 12 and under. Seniors are 60 and older
Students and Military must show a valid ID to receive discount
We accept cash, check, NCard, Visa, and Mastercard
The Ross Box Office opens 30 minutes before the first screening of the day
Assistive listening headsets and closed caption devices available for select titles. Check the individual film pages or inquire at the box office for details.