Date
Sep 22 2023

- Oct 05 2023
Ongoing...
THE ORIGIN OF EVIL
A woman is sucked into a world of secrets and betrayal as the battle over her estranged father's massive estate reveals him to be more than the genial patriarch she'd assumed in this twisted satire.
In a luxurious seaside villa, a modest young woman finds herself in the company of a strange family: an unknown and wealthy father, his extravagant wife, his daughter, an ambitious woman, a rebellious teenager, and their creepy maid. Someone is lying. Between suspicions and lies, a mystery grows and the evil spreads.
Laure Calamy, Doria Tillier, Dominique Blanc
HEARING AND VISUAL ASSISTANCE
Assisted Listening
Subtitled / Open Captions
French with English Subtitles
Many of the films shown at The Ross are not rated due to the prohibitive cost of acquiring a rating from the Motion Picture Association of America. Consequently, as many of these films contain graphic content, viewer discretion is advised.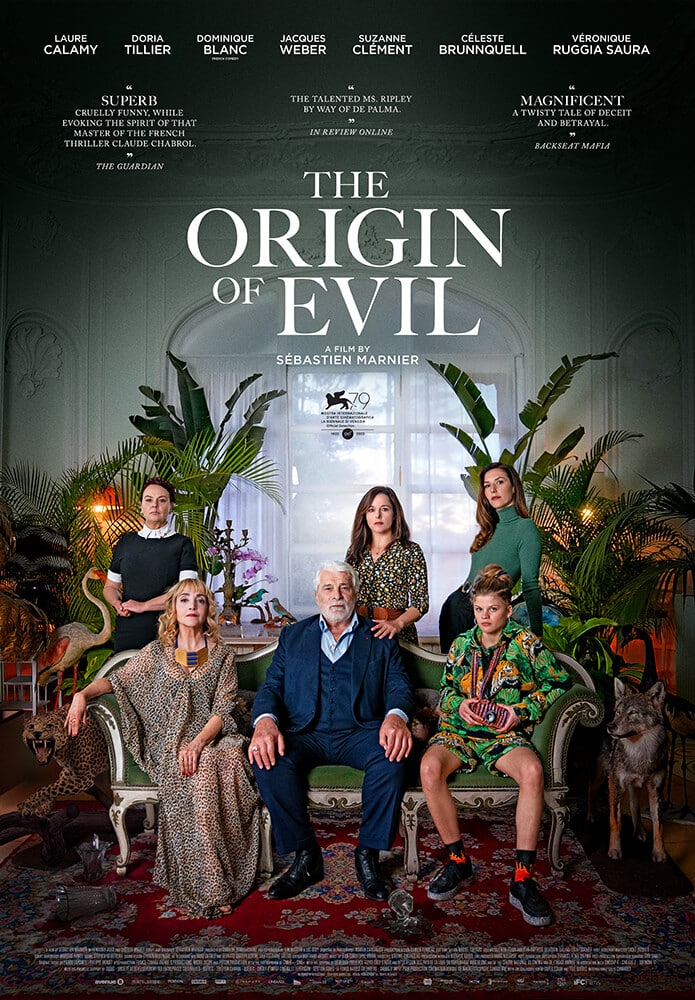 11:40 a.m., 2:15, 4:50, 7:25 p.m.
11:40 a.m., 2:15, 4:50, 7:25 p.m.
"Superb. Cruelly funny, while evoking the spirit of that master of the French thriller Claude Chabrol."
"Magnificent. A twisty tale of deceit and betrayal."
"The Talented Ms. Ripley by way of De Palma."
EVENING PRICES
$12.00 | Adults
$9.50 | Students
$8.75 | Children
$8.50 | Military
$8.75 | Seniors
$6.50 | Members
$5.00 | UNL Students
MATINEE PRICES
$10.00 | Adults
$9.00 | Students
$8.25 | Children
$8.00 | Military
$8.25 | Seniors
$6.00 | Members
$5.00 | UNL Students
Matinee priced tickets for all screenings TUESDAY and WEDNESDAY nights
Showtimes change on a regular basis and will not always be the same each day. Visit the individual film pages for a list of showtimes.
Children are 12 and under. Seniors are 60 and older
Students and Military must show a valid ID to receive discount
We accept cash, check, NCard, Visa, and Mastercard
The Ross Box Office opens 30 minutes before the first screening of the day
Assistive listening headsets and closed caption devices available for select titles. Check the individual film pages or inquire at the box office for details.