Date
Mar 31 2023
Expired!
PINBALL Q&A with Directors Austin and Meredith Bragg
Writer/Directors Austin & Meredith Bragg will join the audience for a Q&A following the 7:30 p.m. screening of PINBALL: THE MAN WHO SAVED THE GAME on Friday, March 31.
PINBALL: THE MAN WHO SAVED THE GAME
An unsettled writer with a fantastic mustache, Roger Sharpe, finds solace and confidence in one thing he has mastered: pinball. When a police raid destroys the only machines he can find in 1970s New York City, he learns the game is illegal. Roger reluctantly joins forces with the Music and Amusement Association to overturn the ban while falling in love with Ellen, an artist and single mother. Roger's path to save pinball ultimately rescues him. He and Ellen overcome their pasts and take a shot at love. Roger learns what it means to take a chance—and that commitment is the most rewarding gamble of all. Based on a true story.
Brothers Austin and Meredith Bragg have spent years channeling their sibling rivalry into award-winning content. Most recently The Bragg Brothers wrote and directed the MPI Original comedic short A Piece of Cake starring Rich Sommer (Mad Men, GLOW), which was nominated for Best Narrative Short at the Tribeca Film Festival and has gone on to win several awards, including Best Comedy and the Audience Choice Award in Comedy at the Oscar-qualifying Indy Shorts International Film Festival, presented by Heartland Film. Previously, they sold their comedic web series, The Defenders of Stan, to Warner Bros. Television and co-wrote the pilot. In 2016 they won the HP Masters of Short Film competition at the Cannes Film Festival. As producers for Reason TV, their work has garnered three first place wins for Best Comedy at the Los Angeles Press Club Awards as well as a National Magazine Award nomination. The Braggs have produced projects for Turner Broadcasting, Visa, Atlas Obscura, AT&T, The Smithsonian, The Washington Post, Current TV, and two pilots for Warner Bros.'s online division.
FRIDAY, MARCH 31 – 7:30 P.M.
Assisted Listening Devices Available
Tickets for the screening are at Regular Ross Prices
Many of the films shown at The Ross are not rated due to the prohibitive cost of acquiring a rating from the Motion Picture Association of America. Consequently, as many of these films contain graphic content, viewer discretion is advised.
PINBALL: THE MAN WHO SAVED THE GAME will show at the Ross March 31-April 13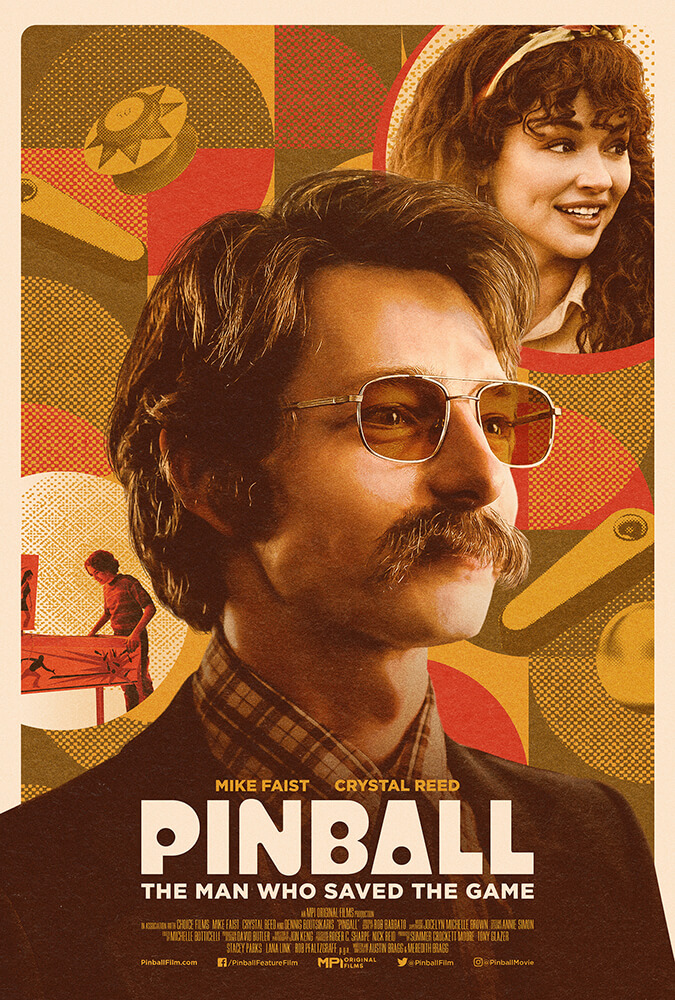 EVENING PRICES
$12.00 | Adults
$9.50 | Students
$8.75 | Children
$8.50 | Military
$8.75 | Seniors
$6.50 | Members
$5.00 | UNL Students
MATINEE PRICES
$10.00 | Adults
$9.00 | Students
$8.25 | Children
$8.00 | Military
$8.25 | Seniors
$6.00 | Members
$5.00 | UNL Students
Matinee priced tickets for all screenings TUESDAY and WEDNESDAY nights
Showtimes change on a regular basis and will not always be the same each day. Visit the individual film pages for a list of showtimes.
Children are 12 and under. Seniors are 60 and older
Students and Military must show a valid ID to receive discount
We accept cash, check, NCard, Visa, and Mastercard
The Ross Box Office opens 30 minutes before the first screening of the day
Assistive listening headsets and closed caption devices available for select titles. Check the individual film pages or inquire at the box office for details.