Date
Aug 19 2022

- Sep 01 2022
Expired!
A LOVE SONG
Providing a brilliant showcase for veteran actors Dale Dickey and Wes Studi, A Love Song tells the story of childhood sweethearts who reconnect after 40 years apart.
Faye (Dale Dickey) is a lone traveler biding her time fishing, birding and stargazing at a rural Colorado campground as she awaits the arrival of Lito (Wes Studi), a figure from her past who is navigating his own tentative and nomadic journey across the rugged West. Like the country music that has traditionally channeled the heartbreak and resilience of Americans in search of themselves and others, A Love Song weaves a lyrical and ultimately joyful refrain out of the transformative act of being alone —and reminds us that love can nourish and mystify at any age.
Dale Dickey, Wes Studi, Michelle Wilson, Benja K. Thomas, John Way, Marty Grace Dennis
HEARING AND VISUAL ASSISTANCE
Assisted Listening
Descriptive Audio
Closed Captioning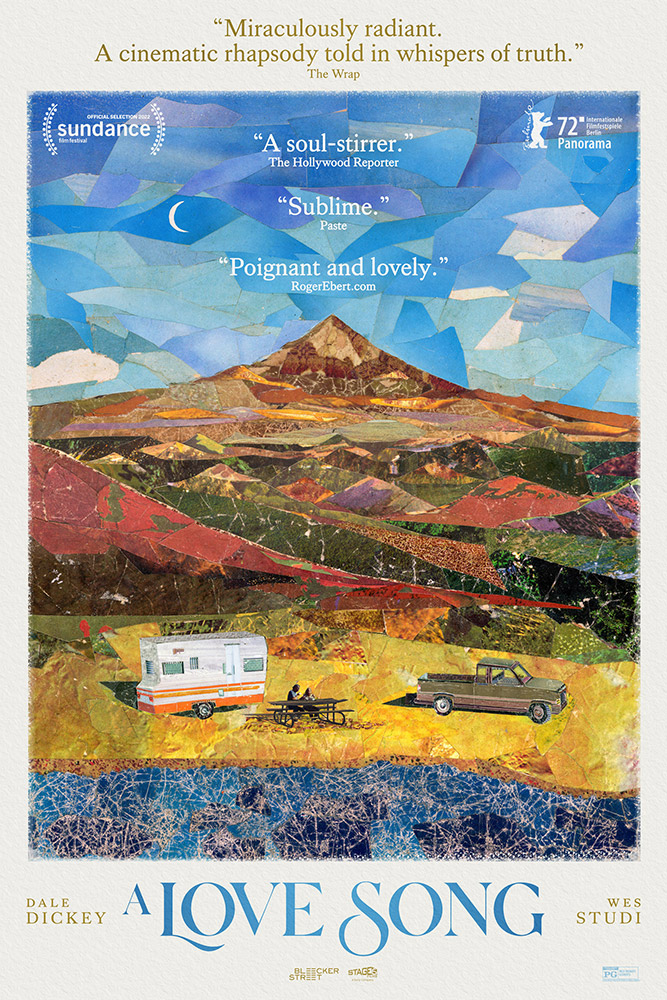 12:50, 2:50, 5:00, 7:00, 9:00 p.m.
12:50, 2:50, 5:00, 7:00, 9:00 p.m.
12:50, 2:50, 5:00, 7:00, 9:00 p.m.
12:50, 2:50, 5:00, 7:00, 9:00 p.m.
"Dickey steps into a rare lead role, a showcase of hardwearing grace and the best of her decades-long career on screen. The perceived sternness of her previous roles is substituted in A Love Song by a measured openness to people and to the land."
"A Love Song has the narrative economy and the sneaky emotional power of a well-crafted short story, plus a feel for isolation and rootlessness that harks back to some of the great drifter portraits of American independent cinema."
"[A LOVE SONG is a] subdued but affecting drama which showcases both a stark and striking backdrop and a pair of lovely, intimate performances from character actors Dale Dickey and Wes Studi."
EVENING PRICES
$12.00 | Adults
$9.50 | Students
$8.75 | Children
$8.50 | Military
$8.75 | Seniors
$6.50 | Members
$5.00 | UNL Students
MATINEE PRICES
$10.00 | Adults
$9.00 | Students
$8.25 | Children
$8.00 | Military
$8.25 | Seniors
$6.00 | Members
$5.00 | UNL Students
Matinee priced tickets for all screenings TUESDAY and WEDNESDAY nights
Showtimes change on a regular basis and will not always be the same each day. Visit the individual film pages for a list of showtimes.
Children are 12 and under. Seniors are 60 and older
Students and Military must show a valid ID to receive discount
We accept cash, check, NCard, Visa, and Mastercard
The Ross Box Office opens 30 minutes before the first screening of the day
Assistive listening headsets and closed caption devices available for select titles. Check the individual film pages or inquire at the box office for details.